I got an email from my mom with a subject line "I am afraid I have some bad news". She sent two lines. The first one asking me what the home number is because she can't get a hold of me. The other one telling me that my aunt has died. Cancer. Details will follow.
What? Wait a minute.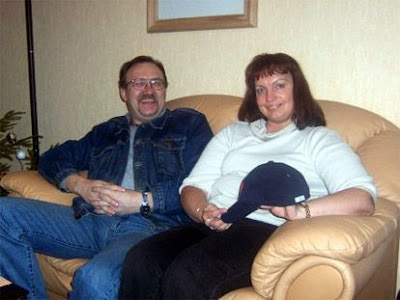 My aunt. The one who calls me her other godchild. The one who always comes to see me when I visit home. The one who has four sons who I call my cousins, even though technically they are not. The one who has the best sense of humor. It can't be her. I saw her last time when I was at home. She had colored her hair blonde, I didn't think it was her best look but we were laughing and making jokes and she was telling Neil's mom and dad, who were visiting, that she has been on a green tea diet and lost so much weight. She was so proud of it. It had creeped on her hips and thighs over the years, while she was raising her four boys and now, when they were grown, she was so proud of herself for losing that weight.
I re-read the email. Shock flowed from my toes up to my head. Or the other way around. I am not really sure which way, but I know that it feels like someone just dumped a bucket of water on me.
Details followed later. She found out and died within 3 weeks. She didn't suffer because they gave her strong meds to numb the pain. She was so weak at the end that she couldn't get out of the bed. Funeral was on Saturday.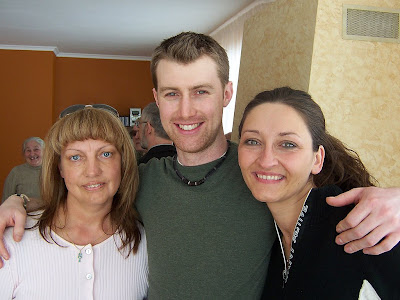 By the following Wednesday I gathered enough courage to write to my cousins. What do you write to a 17 year old boy who has just lost his mother? In those situations I hate polite clichés, I rather not write at all. Do I tell them that I loved her too? But what if that just brings more pain? Do I tell him that I knew how much she loved him? What is comforting enough to write to someone whose mommy has just died? I write some lines and in the end I add "Even though I walk through the valley of the shadow of death, I will fear no evil, for you are with me; your rod and your staff, they comfort me. "
Then answers follow from all four of them. "Thank you for your kind words, they warm me now." "We are just coming to terms with what has happened" and "I feel like my world has been torn apart, she kept us together, there was a moment when I didn't want to live anymore but I feel like it has passed. Life continues". He continues on and says "I have a friend whose dad died a year ago, he told me that everyone needs to figure out a way to deal with it. I pretend that she is on a far away trip and I don't know her address or phone number and can't contact her for now. It works for a while but evenings are the hardest, they are so lonely and sad". I read those lines and my heart breaks.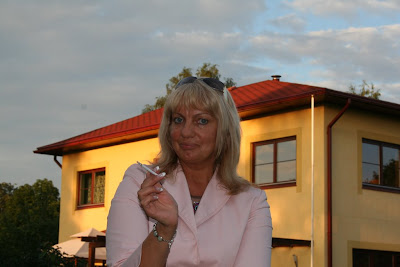 I open my Latvian facebook version and there is her profile, except for her name and nickname, there is her age (49) a date and "In Memory" written underneath. Then a card pops up, they rotate from time to time, it's a name day card that she sent me on January 21 of this year.
Did she know it then? She must have. She still chose to do what she did best – show her love to someone, to me. Let them know that she cares and knows and notices. There is another card she sent me for my birthday last year. She was so good at it – giving time. She knew how to show love, she was generous and she had time for people. In every album I posted on that website, she would leave comments. Comments that left me laughing so hard I had tears rolling down my cheeks. She was so witty, I loved it about her.
I know she loved me. I miss her. I will miss her when I go home. I am so full of grief for my cousins. Really, the only thing I know what to do about this is sigh. There is a little verse in a Psalm that is the only thing I know how to go about it all: Give ear to my words, O LORD, consider my sighing. PS 5:1